Introduction
I have been playing a lot of single player games since my first Linux gaming review here. Since everyone is staying at home, the internet speed has gone bad because of the current situation (I can only utilize about 20% of the promised speed) and I usually play only single player games to be unaffected by lag. Within these past few weeks, I have played 2 new big games from 2019: Resident Evil 2 Remake and Assassin's Creed Odyssey.
Technical specs or reviews on these games are played with pretty much same setup from the last review. Minor differences are:
Proton has been upgraded to 5.0-5 from 5.0-3.
In these 2 games, I'm not using the default Proton version. I'm using a customized Proton by GloriousEggroll.
NVidia Driver has been updated to 440.64 from 440.44.
Now, let's go to the reviews:
Resident Evil 2 Remake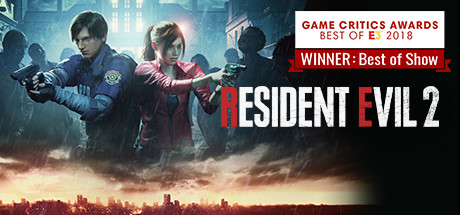 This is one of the games I play a lot when I was a kid. A survival horror, zombie shooting game that mostly takes place in a museum-turned-police station in Racoon City. A lot has been changed in this remake compared to its original PlayStation 1: graphics, puzzles, story changes, and game play – all very different from what it was before.
But enough with the game review itself, it is already covered by many larger and reputable game reviewers. Let's look how it performed in a Linux gaming machine:
When I first booted the game, It feels like it will work out of the box. The main menu just played with the raining background and I can just start the game as is! When the game started, the intro movie played, and I successfully played the initial / tutorial gas station part of the game.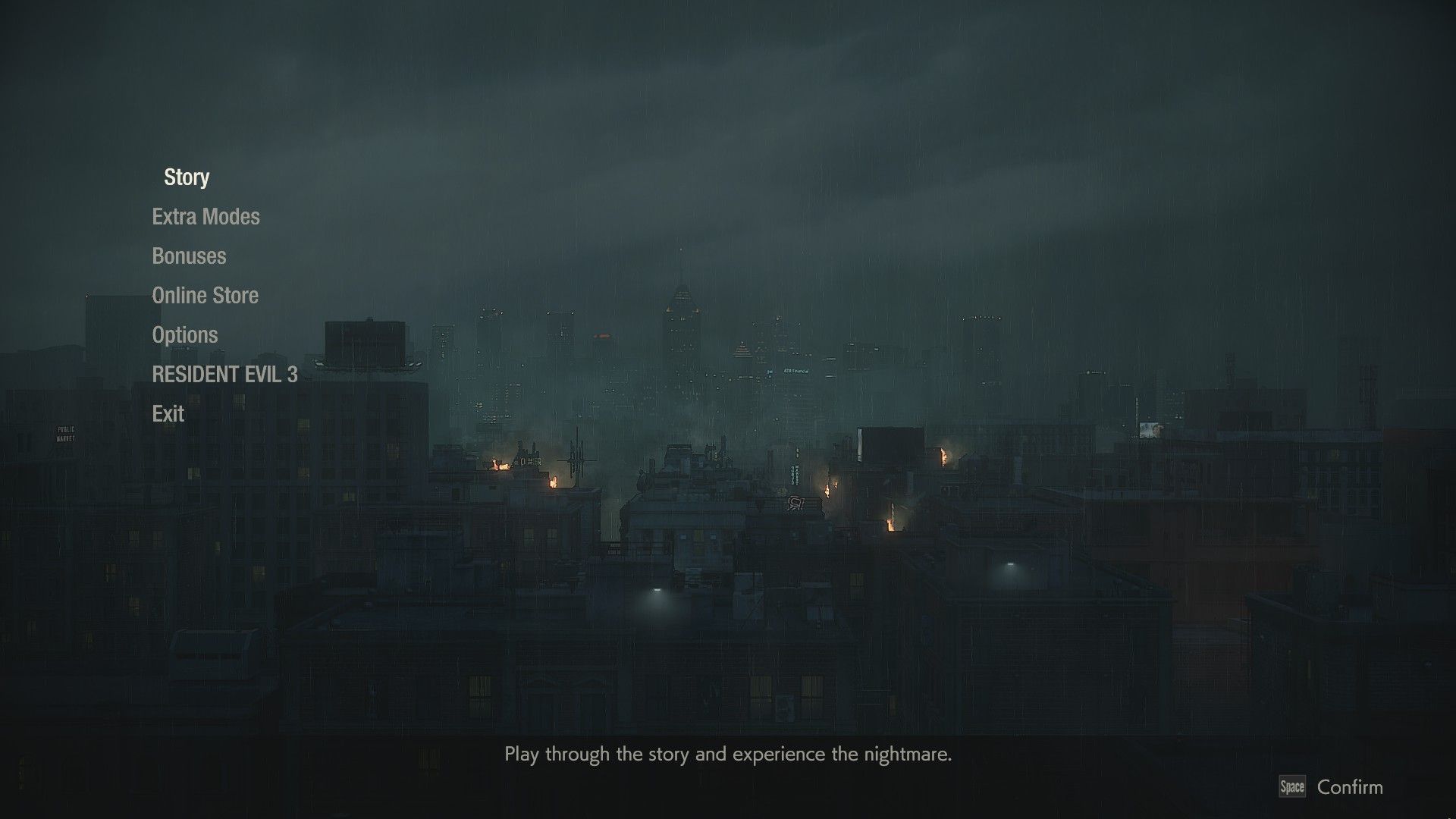 There were no problems – the all the assets loaded properly, no missing textures or whatnot. When I finished the gas station part of the game, the game crashed! I tried restarting RE2 and the game crashed again in that part!
I tried switching between my Proton versions, and the game still crashes on the specific part of the game. After looking at the reviews of my fellow Linux gamers on RE2 Remake ProtonDB page, I saw that my problem is common and there is a fix available online.
The problem stems from Microsoft Media Foundation being used to play the opening credits of the game. Since RE2 expects my system to have this SDK installed, but it's not, the game just crashes. Luckily, a GitHub user z0z0z has an easy to follow mf-installcab tool published.
After setting up mf-installcab, I can now go past the opening credits and proceed with the game! Well, fixing that crash and progressing through the game felt like another classic RE2 puzzle.
After playing for a few hours, I only noticed a single, tiny, minor issue with the game: my GPU is glitching with triangles in the screen when cornered in a really tight space. That location behind the desk in the East Office of RPD station? I was killed there and gradient triangles appeared on my screen before the "You Are Dead" menu appears. After a few deaths (sorry for being a noob) in another tight locations it never happened again. Not sure why, but I'm glad that the glitching has gone.
Sadly, I did not beat nor progressed much in the game. I stopped playing with under 10 hours game play. Not because of the technical issues or the mechanics, but because of the game's atmosphere. With the current quarantine setup the most of us are having, playing games with such dark and lonely setting doesn't really sit with me. I want to play something livelier and brighter. Maybe after the quarantine, I'll play RE2 Remake again from the start.
That's why I'll be playing another game instead.
Assassin's Creed Odyssey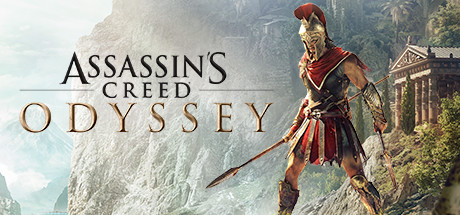 I chose this game since I'm still fresh from playing Assassin's Creed Origins. Other than that, AC Odyssey is an open world game that has a lot of characters and a colorful daytime setting (the game features a day/night cycle). I also heard that this is game has a lot of proc-gen quests, padded with long side quests, and progression is blocked by a grind wall – which is nice. I need a long (-ish) term distraction during this quarantine period to keep me sane.
When I started playing the game the window started in a very small resolution: around 240p, if I recalled correctly. Therefore, the screen is badly blurred and hard to navigate to. Of course, first thing I did is to fix the resolution in the game settings and correctly set it to 1080p. After setting it to 1080p, the game still did not maximize the use of my monitor. There is a large border at the side of my screen; the game is only rendered in the center of the screen and takes only 80% of it.
I tried switching my Proton versions, thinking that maybe it is in the Wine version used in Proton – but no, none of it helped. I've even tried using a customized Proton by GloriousEggroll. It didn't help, too.
Finally, I succumbed to the solution to set Wine's virtual desktop. It is done by using winecfg tool to the game's prefix.
When running the winecfg command, a small window will appear that enables configuration of a specific wine prefix. In the Graphics tab of the winecfg, there is a setting to Emulate a virtual desktop as well as setting its resolution.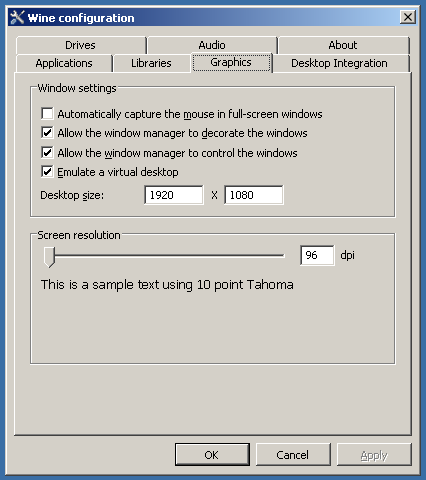 Of course, this is a permanent setting. From now on, when I run AC Odyssey, the game now fills my 1080p monitor. My only gripe with this is the ugly blue screen that comes with it, and I can't switch applications. In other words, when playing AC Odyssey I am supposed to run only this game in my machine. When switching apps, the mouse and keyboard inputs are still captured by the Wine virtual desktop and sometimes the game crashes when I switch back to it. Therefore, responding to messages or checking my social media accounts must be done on another device since I can't switch apps and the Steam Overlay Browser crashes the game.
It's bad but I kinda learned to live with it.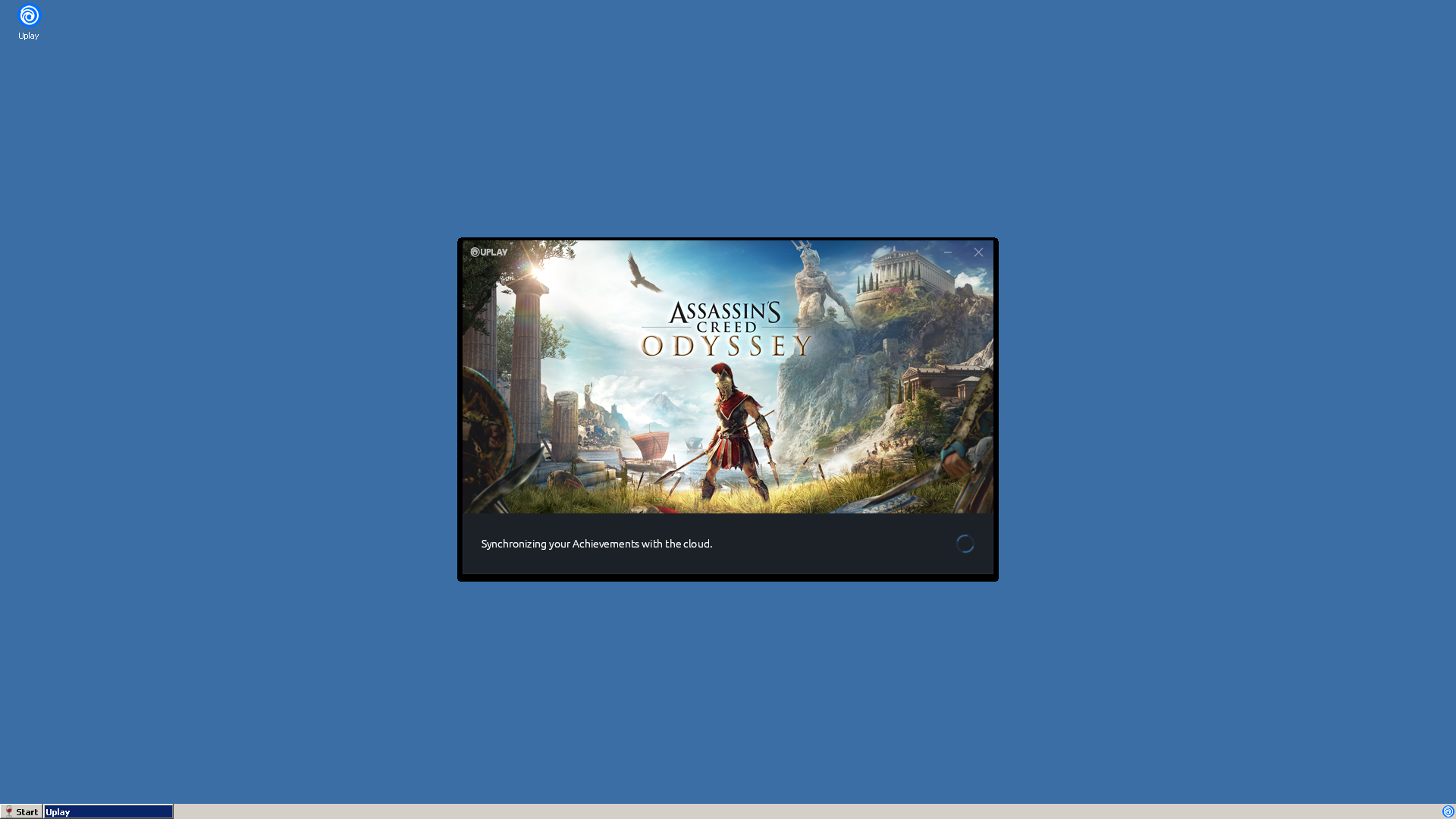 Now the game is playable, I started a new game and I noticed a problem right of the bat, at the intro movie when you start a new game: there are missing audio. Some dialogs are missing, and sometimes the characters do mime in the cut scene. There are some instances that the dialog will not play at the correct sequence.
(i.e. instead playing the dialogs A-B-C-D-E, the dialog will play A-B-C-D-A or A-D-C-D-E)
According to ProtonDB page on Assassins's Creed Odyssey, it is a common problem and can be fixed by turning of Esync and Fsync. To know how to do it, I looked at the Proton documentation, and it was surprisingly easy. After doing it, the dialog audio problem disappeared! Esync and Fsync can be turned off by adding this launch option to Assassin's Creed Odyssey in your Steam library:
PROTON_NO_ESYNC=1 PROTON_NO_FSYNC=1 %command%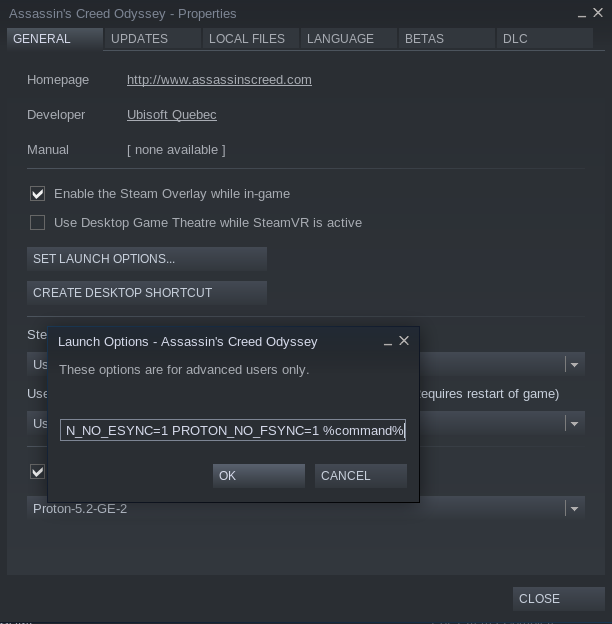 Now that there are no problems with the game play, audio plays well, and controller works fine! I can now properly play the game! At Steam, I'm currently logged with 66 hours game play. But I think that I only played around 63 hours and the other 3 hours was just me tinkering with the settings to make the gaming experience better.
Conclusion
Resident Evil 2 Remake and Assassin's Creed Odyssey are playable in Linux using Proton. These game are playable with a game pad and plays with decent frame rates (around 50-120 fps) in my setup. But this experience doesn't come out of the box. Minor tweaks must be done to make these games work perfectly.
In Resident Evil 2 Remake, the game will not progress after the initial gas station area. This is because of the missing Microsoft Media Foundation SDK. It can simply be fixed by running mf-installcab tool by z0z0z.
In Assassin's Creed Odyssey, the initial experience is plagued with different issues such as:
The resolution is set to minimum,
The game does not use the entirety of the screen,
Some dialogs does not play, and
Some dialogs play out of its intended timing.
These problems can be fixed by:
Setting the resolution in the game settings from the main menu,
Enabling the Wine virtual desktop using winecfg, and
Disabling Esync and Fsync by adding their respective flags in the game's launch options in Steam.
Now Assassin's Creed Odyssey will be playable with smooth experience. Just remember that this fix are only needed for in the first run of the game. Additionally, remember to not use the Steam overlay web browser nor open the Steam overlay before the main menu appears. Doing so will crash the game, and turning off the Steam overlay doesn't seem to be an option.